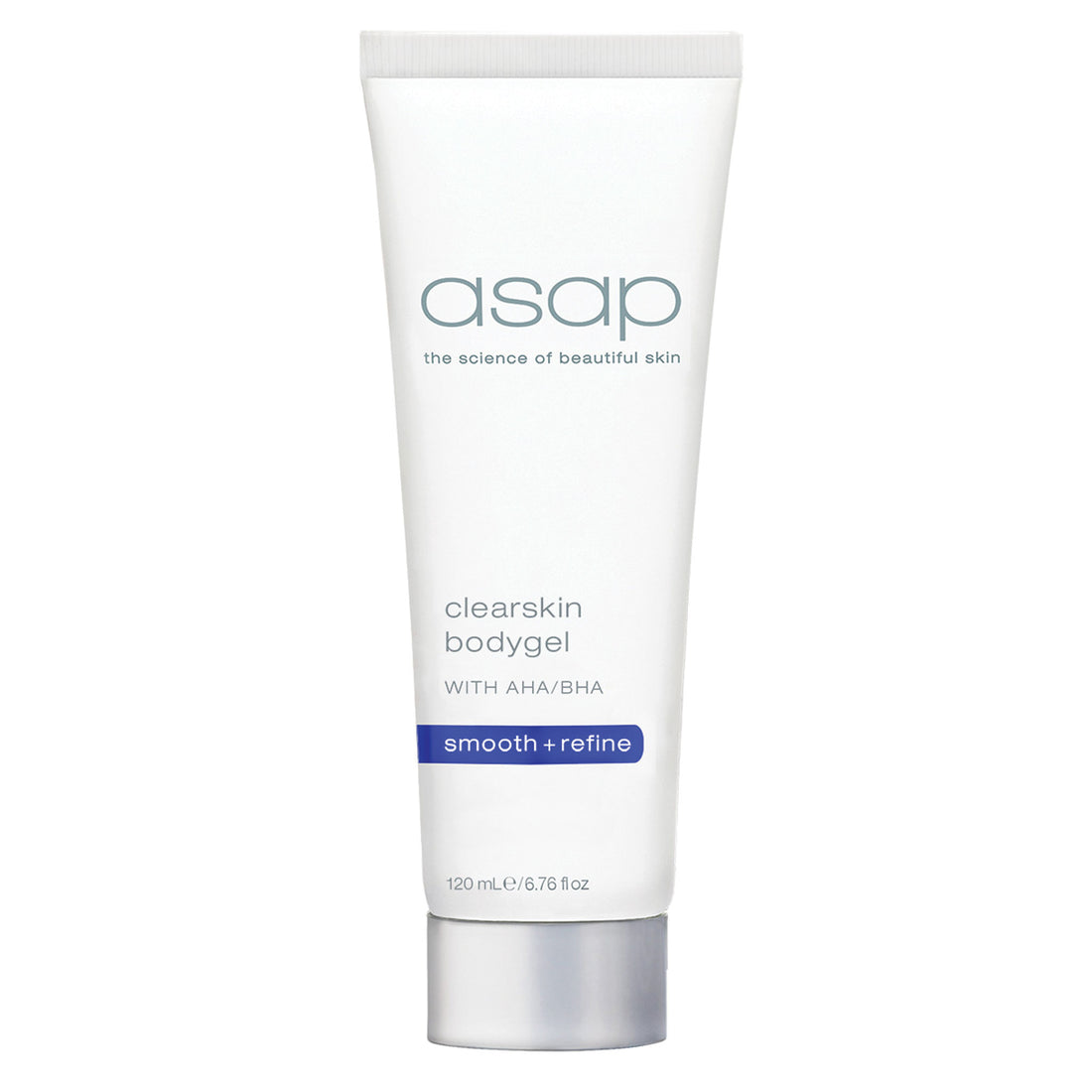 Please visit your local stockist to purchase this product online or in-store.
Find a stockist
*For the larger 300ml Clearskin Bodygel, please review the Professional Sized products here
An effective body treatment containing powerful AHA/BHAs and antioxidants White Tea and Bilberry. Assists in the removal of dead skin cells, the treatment of body acne and the prevention of ingrown hair, pre and post waxing and shaving.
Benefits:
Powerful AHA/BHA blend, assists in the removal of dead skin cells on the body.
White Tea and Bilberry are powerful antioxidants providing skin lightening properties.
Assists in the treatment of acne, pigmentation and Keratosis Pilaris on the body.
Helps prevent ingrown hairs, pre and post waxing or shaving.
Ideal for smoothing dry skin on elbows, knees and feet.

Suitable for:
All skin types

Directions for use:
Apply sparingly to dry skin.

Key ingredients:

Glycolic Acid (AHA)
Citric Acid (AHA)
Lactic Acid (AHA)
Salicylic Acid (BHA)
White Tea
Bilberry