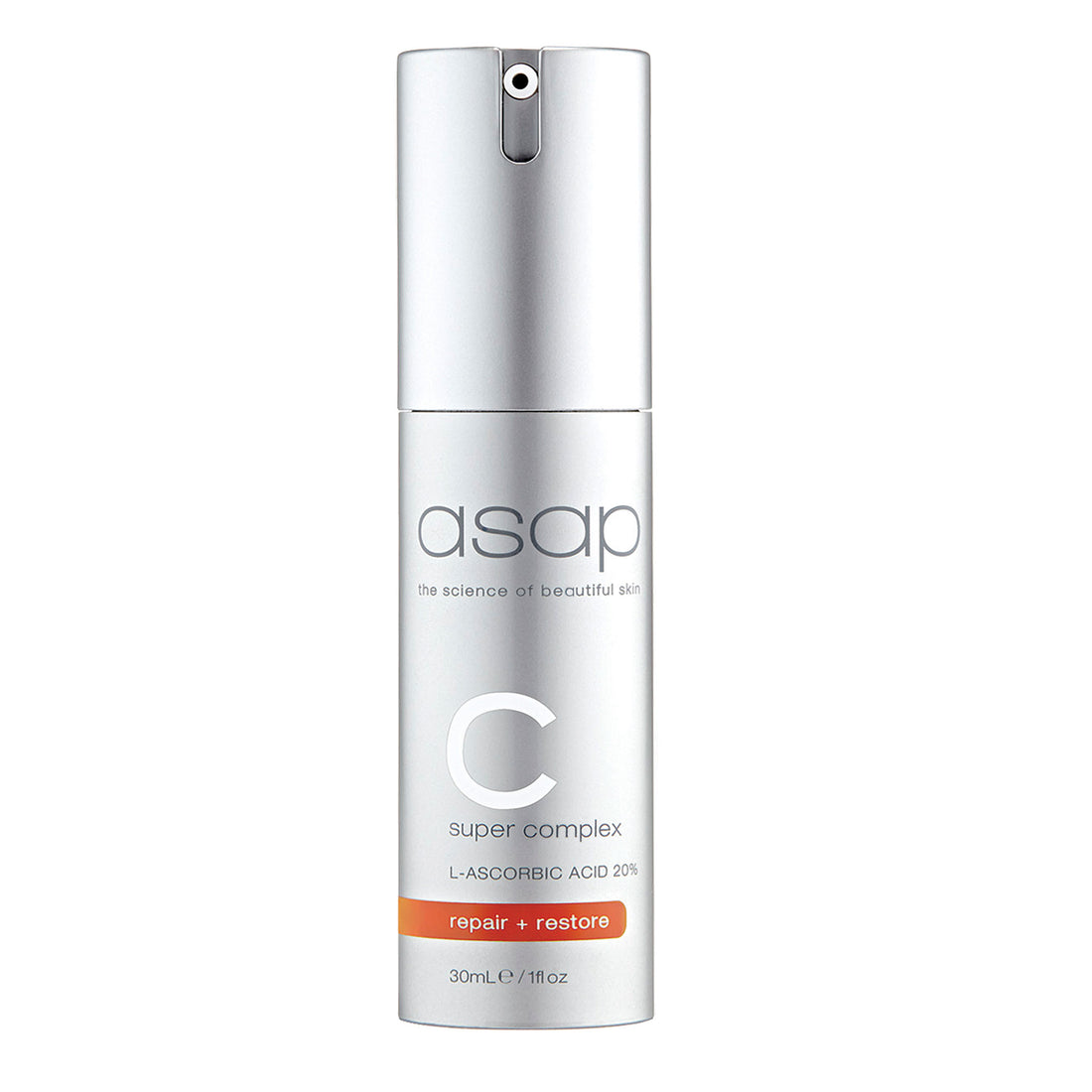 Please visit your local stockist to purchase this product online or in-store.
Find a stockist
*For the larger 120ml Super C Complex, please review the Professional Sized products here
Combines a high concentration of Vitamin C (as L-ascorbic acid) with powerful antioxidants; Pycnogenol®, Coenzyme Q10 and Olive Extract to help protect the skin from pigmentation, environmental stress, reduce the signs of ageing and provide a bright, clear and even skin tone.
Benefits
Helps to prevent and reduce the appearance of pigmentation

Assists in the prevention of photo-ageing

Stimulates collagen production

Helps fight free radical damage

Encourages skin healing

Improves skin texture, tone and brightness
Suitable For
All skin types, excluding active acne.
Directions For Use
Apply in the morning after asap super B complex. Alternatively mix asap super B complex and asap super C complex together on the back of the hand prior to application.
Key Ingredients
20% pure Vitamin C (L-ascorbic acid)
Pinus Pinaster Bark/Bud Extract (Pycnogenol®)
Coenzyme Q10 (Ubiquinone)
Hydroxytyrosol (Olive Extract)