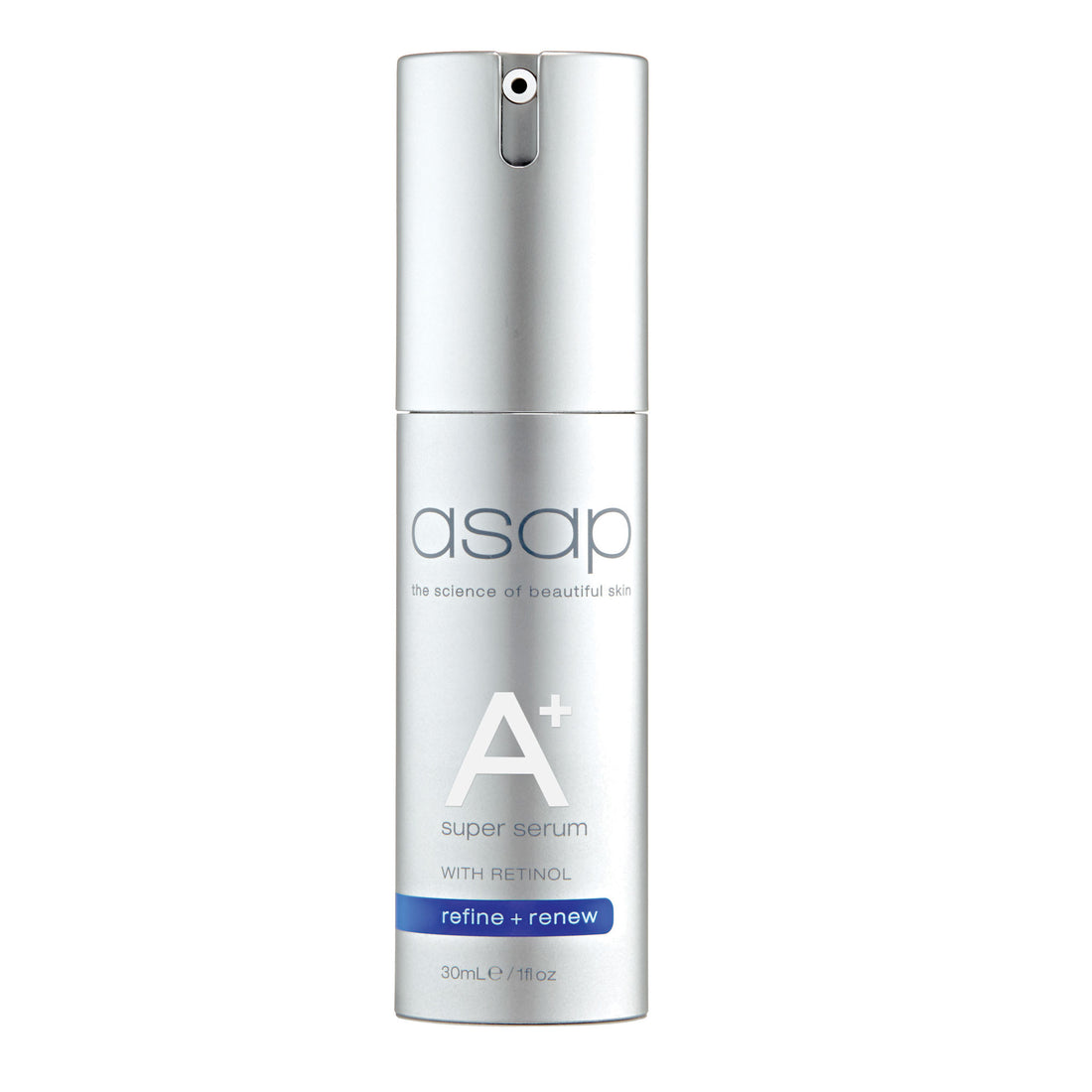 Please visit your local stockist to purchase this product online or in-store.
Find a stockist
*For the larger 120ml Super A+ Serum, please review the Professional Sized products here
Pure Retinol combined with an anti-ageing Biomimetic Tripeptide stimulates collagen and accelerates cell renewal. Crosslinked Hyaluronic Acid provides 5 times the moisturising power and 50 times the moisture retaining properties of traditional Hyaluronic Acid, smoothing skin texture and ensuring plump, hydrated and more vibrant skin.
Benefits
Helps diminish the appearance of sun damage and pigmentation.

Assists with improving skin tone and texture.

Scientifically formulated to reduce the visible signs of ageing.

Supports the production of healthy collagen, leaving firmer, smoother and more youthful looking skin.

Contains a revolutionary anti-irritant complex.

Helps protect skin for the damaging effects of daily pollution.

PRECAUTIONS:
Avoid use while pregnant.
Do not use if taking prescription acne medication.
Always use a sunscreen when using a Vitamin A treatment.
Suitable For
Directions For Use
Apply sparingly in the evening after cleansing.

Limit initial evening application to once or twice weekly and gradually increase usage as tolerated to daily or alternate day use. Application of super A+ serum and radiance serum is recommended on alternate nights.

For optimum results mix super B complex and super A+ serum together. Combine on the back of the hand and apply to face, neck and décolletage.

If redness or flaking is experienced, please cease application and recommence in 2 weeks, with one application per week and slowly increase with the skin's tolerance.
Key Ingredients
Retinol (Vitamin A)
Biomimetic Tripeptide
Crosslinked Hyaluronic Acid
Tocopheryl Acetate (Vitamin E)
Cestrum Latifolium Leaf Extract