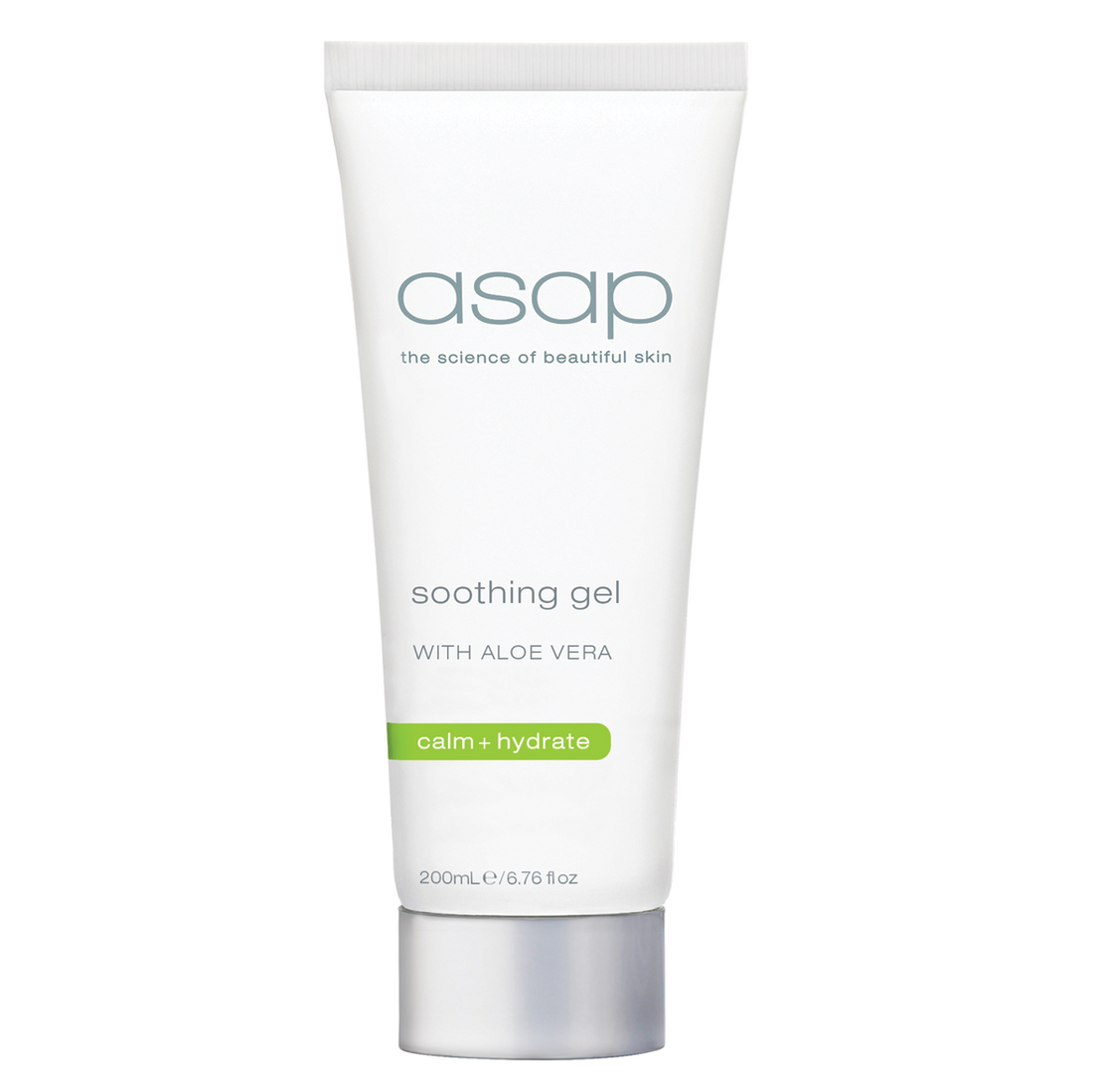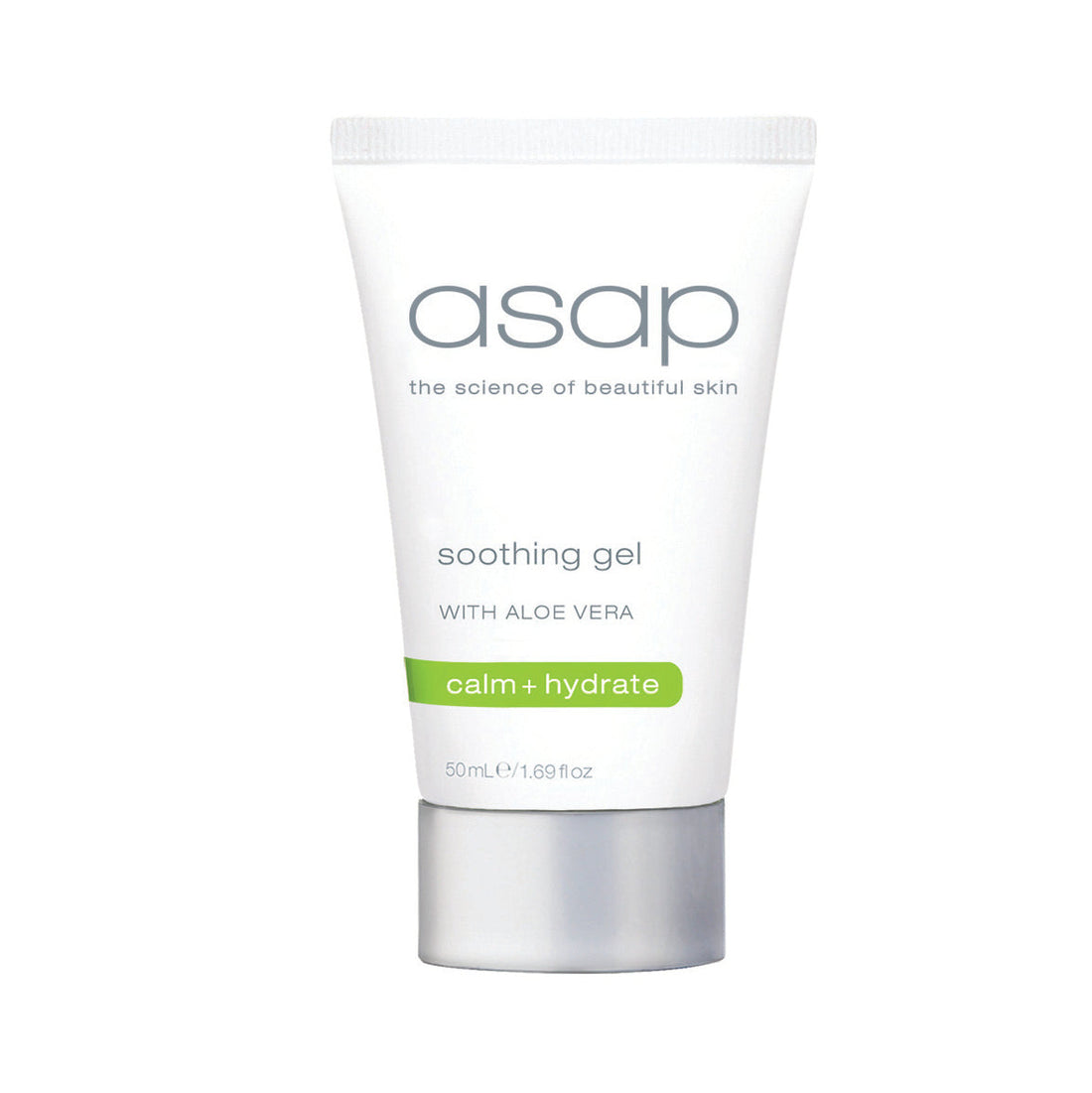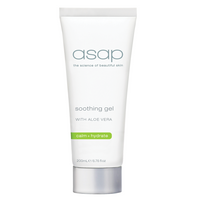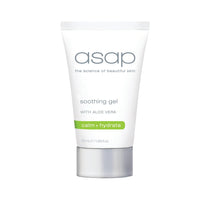 Please visit your local stockist to purchase this product online or in-store.
Find a stockist
 *For the larger 1L Soothing Gel, please review the Professional Sized products here
Combining natural ingredients Aloe Vera, Pepper Berry, Sage and White Tea to protect, soothe and calm skin. This water based formulation is an ideal moisturiser for oily, acne-prone and inflamed skin. May be applied following microdermabrasion, IPL, laser treatments, waxing and shaving.
Benefits
The anti-inflammatory properties of Aloe Vera, White Tea, Pepper Berry, Allantoin and Sage help to heal, calm and soothe the skin, while reducing the appearance of redness and irritation.

The water-based gel formulation hydrates without adding oil, making it an ideal moisturiser, particularly for oily skin.

Ideal for soothing skin following shaving, IPL and Microdermabrasion.

Helps to protect skin against the damaging effects of daily pollution.
Suitable For
Directions For Use
Use as required and apply to a clean, dry skin.
Key Ingredients
Aloe Vera

Pepper Berry

White Tea

Melissa Officinalis (Balm mint)

Sage

Allantoin