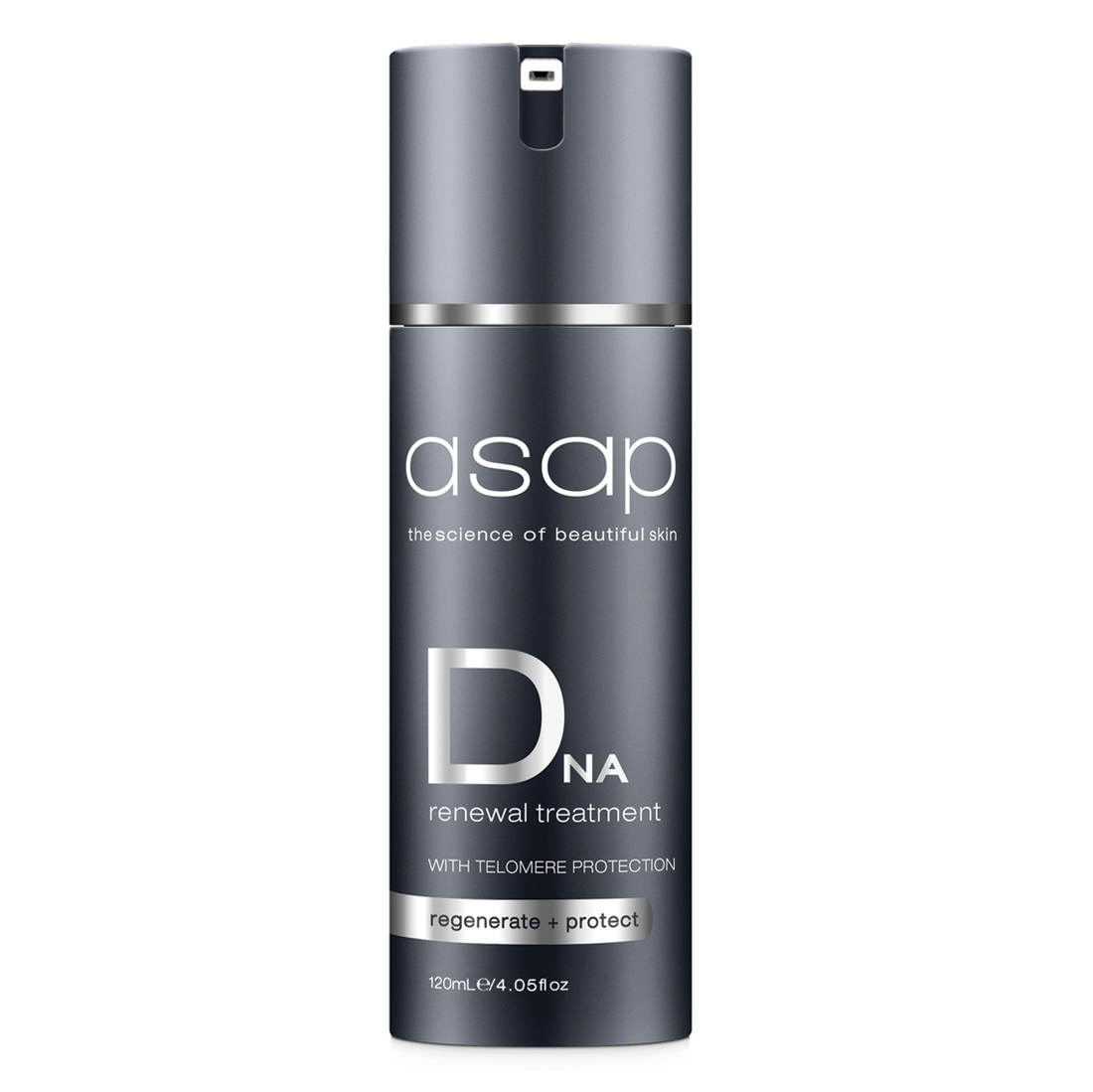 Please visit your local stockist to purchase this product online or in-store.
Find a stockist
*For the larger 120ml DNA Renewal Treatment, please review the Professional Sized products here
A revolutionary anti-ageing treatment with unmatched concentrations of active ingredients, including telomere technology to assist in the repair of DNA damage and a multi-peptide complex to help restore skin firmness. Self-regenerative stem cell technology and a hydroelastic complex, boost cell renewal and assist in restoring optimal levels of hydration and elastin. Anti-pollution complex protects skin from accelerated ageing and other damaging effects of environmental pollution.
Benefits
Assists in the protection and repair of DNA damage.

Enhances cellular longevity and vitality.

Helps boost cell renewal to rapidly smooth fine lines and wrinkles.

Assists in restoring optimal hydration and elastin, resulting in remarkably firmer and younger looking skin.

Helps protect skin from the damaging effects of daily pollution.
Suitable For
All skin types, especially those concerned with ageing.
Directions For Use
Use nightly for skin with visible signs of ageing, alternatively 2-3 times a week to maintain a youthful appearance. Apply one pump to thoroughly cleansed skin after serums and prior to moisturiser. Apply to face, neck and décolletage as part of your asap skin treatment program.
Key Ingredients
Telomere Technology
Multi-Peptide Complex
Stem Cell Technology
HydroElastic Complex
Anti-Pollution Complex