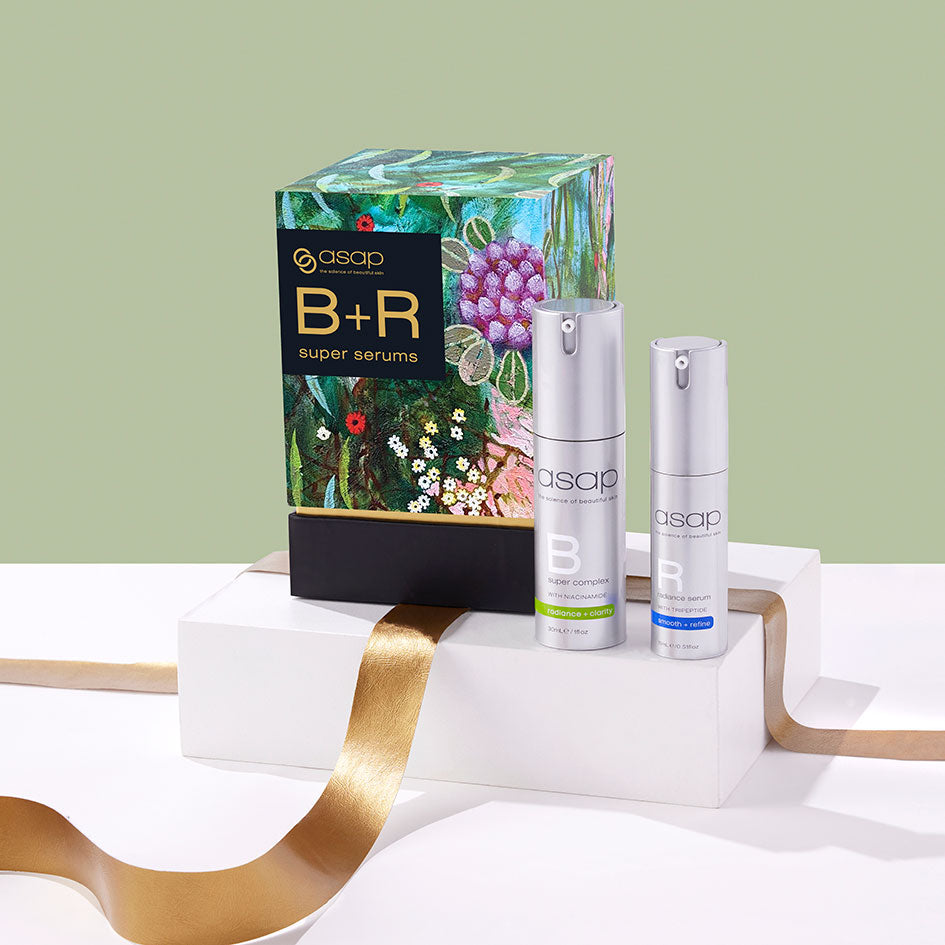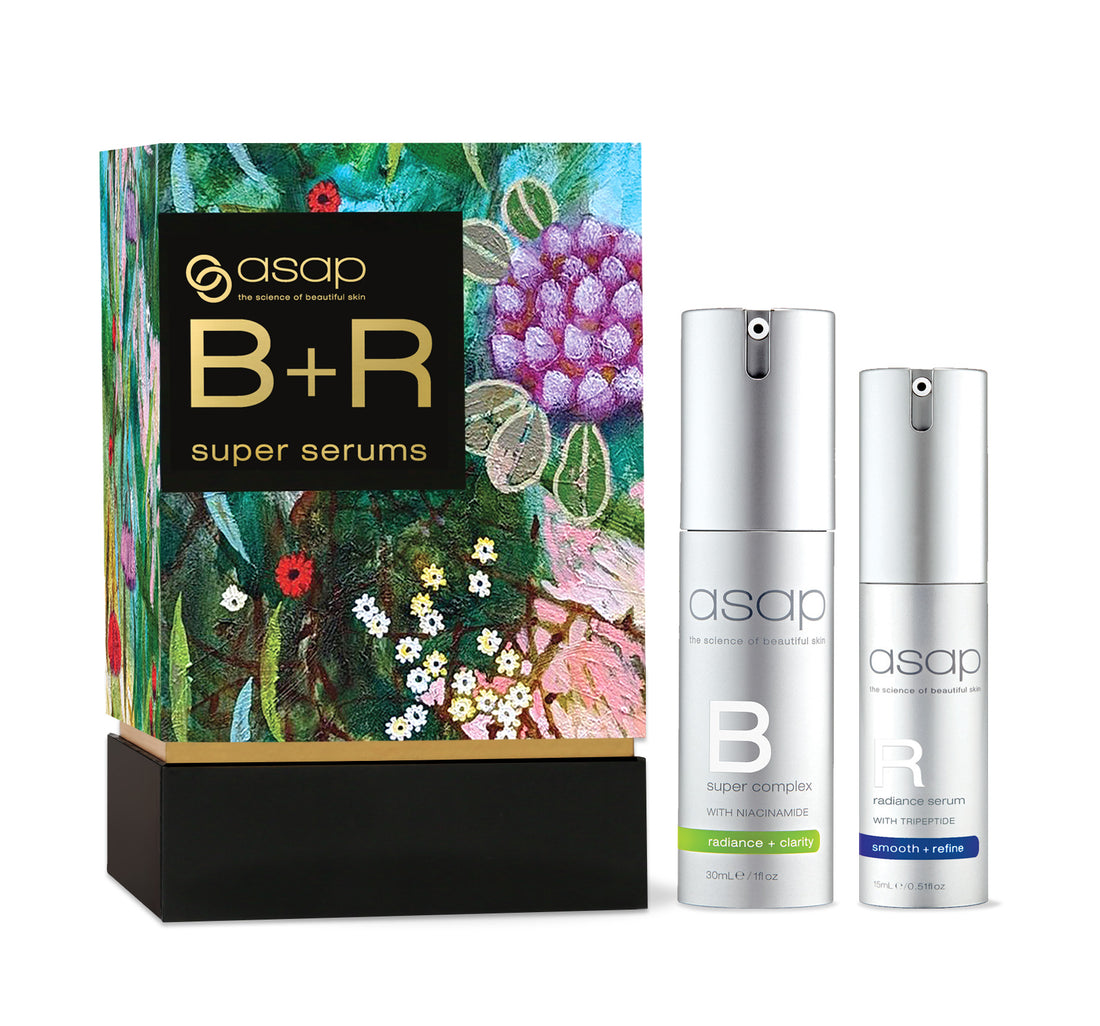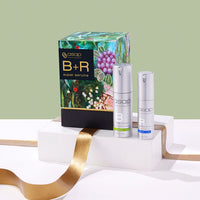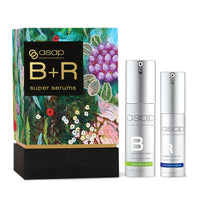 Please visit your local stockist to purchase this product online or in-store.
Find a stockist
LIMITED EDITION  |  B + R super powered serumsIncludes:
• super B complex 30mL
• radiance serum 15mL
asap super B complex is a unique formulation providing great skin radiance and clarity.
asap radiance serum assists in the reduction of pigmentation, sun damage and acne resulting in noticeably smoother and more refined skin texture.
In celebration of asap's Australian made + owned heritage, asap has collaborated with Australian artist Cate Maddy. Using Australian native flora, Cate investigates composition, movement and colour to express ideas of the sublime.